Introducing the DR Barometer Program
The time has come to take meaningful action to stop the advance of a debilitating vision disorder known as diabetic retinopathy (DR), which affects an estimated 103 million adults worldwide.
The DR Barometer Program serves as a point of connection to improve policy and practice which enables patients to prevent vision loss related to their diabetes and receive vision-preserving treatment.
The International Federation on Ageing (IFA), the International Agency for the Prevention of Blindness (IAPB), the International Diabetes Federation (IDF), and Vision Academy – supported by Bayer– have come together to improve the prevention, assessment, and treatment of diabetic retinopathy.
The DR Barometer Program aims to improve the vision health of adults living with diabetes around the world through collaboration, action, and knowledge exchange.
The DR Barometer Program was initiated following the ground-breaking DR Barometer Study – a global survey of close to 7,000 adults with diabetes and their health care providers in 41 countries.
This study has generated new and vital insights on how diabetes-related vision loss affects individuals and their families, and what people living with diabetes, physicians, patient advocates, and policymakers around the world can do locally to prevent, diagnose, and treat this life-altering condition.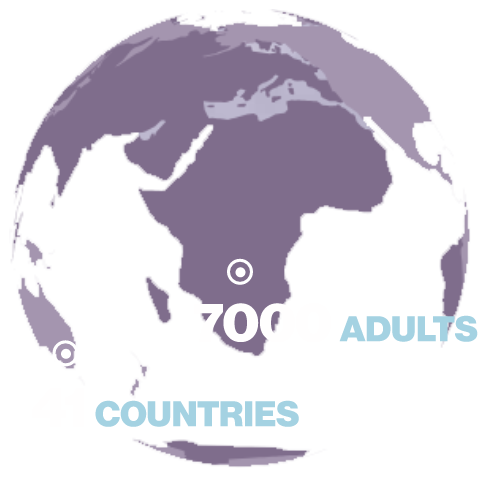 Diabetes is one of the world's most pressing public health concerns. 536.6 million people, or approximately 10.5% of the global population, are living with diabetes.
The number of people with diabetes is increasing. By 2045, 12% of the population will be living with diabetes, or 783 million people, most in low-and-middle-income countries.
Over one-fifth of adults with diabetes will develop diabetic retinopathy, an estimated 103 million adults.
Diabetes mellitus is one of the most common chronic diseases globally and continues to increase in number and significance.  Diabetic retinopathy (DR) is prevalent among approximately one-fifth of the adult population with diabetes and occurs when chronic high blood glucose levels lead to damage of capillaries in the retina or the back of the eye.  
As it progresses, DR can result in patches of vision loss, blurry vision, cloudy vision, or colors that look faded. If undiagnosed and untreated, DR can lead to blindness, which brings with it a range of consequences that affect a person's physical and mental wellbeing, their roles and responsibilities within the family, and their ability to contribute to their community.
A Call to Action on World Diabetes Day
November is Diabetes Awareness Month and November 14th marks World Diabetes Day. This month, the DR Barometer acknowledges the over 537 million people living with diabetes, representing over 10% of the global population, of which 1 in 5 will develop related eye diseases.
Read More